Our objective is to support the rights of the under privileged people to lead a life of dignity and self respect. The founder recognised the need to improve the quality of life of the poor by giving them an opportunity to develop their inner confidence which would come through Education, good health so that they would have a chance to be engaged in the economic movement and hence have a better quality of life.
Late Dr. Som Datt
Founder Chaiman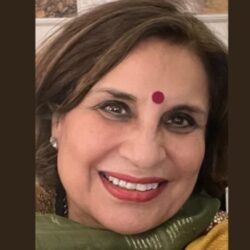 We are pledged to continue the vision of our Founder Late Dr. Som Datt who had a great desire to improve the quality of life of the poor by providing them all healthcare facilities at highly affordable cost and free treatment to the poorest of the poor. We continue to cure and care about 500 to 600 patients everyday through our 5 Medical Centres and our endevour is to open more and more centres so as to enable us to serve as many more people. We organise Senior Citizen Meet every week with the objective to keep them engaged in various activities while providing them with lots of joy and a platform to socialize with people of their age.
Ms. Sadhana Singh
Trustee
We Cure With Care
See What People Say About Us
Saanchi Gupta
20. March, 2023
Staff was good. Services are reasonable.
it is very good hospital❤️❤️
Jass Virdi
7. January, 2023
I went there for teeth treatment and Dr shristi was so helpful and have treated my teeth perfectly. I am thankful to her and would recommend my friends also to visit somdutt and meet Ms shristi for dental issues.
life only 0 km
28. November, 2022
Shubham Jaiswal
27. September, 2022
Great place
antonio mount
9. August, 2022
Good
Poonam Agarwal
14. July, 2022
Visited somdatt for extraction of my tooth .. I was initially very much afraid but Dr .Srishti goyal gave me time and explained me the procedure and im highly grateful to her that my tooth was removed in very less time Will visit somdatt again for dental treatment
Prabhat Aggarwal
17. June, 2022
Clean, good staff
OPD Timings: 9:30 AM to 1:30 PM and 5:00 PM to 7:00 PM | Diagnostics Timing: 8:30 AM to 7:00 PM